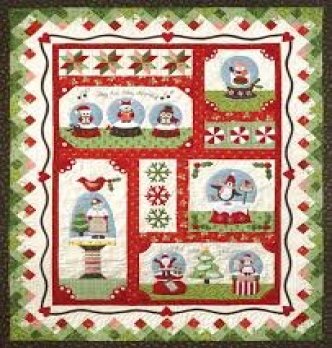 Snow Globe Village
This adorable Snow Globe Village Quilt is offered as a Block of the Month. Each month for 7 months you will receive a pattern and fabric to complete a section of this adorable quilt. Using traditional piecing and fusible applique, you too can create these eight magical snow globes! ( Fabrics are slightly different from picture,but we stayed true to the colours).
As with all of our BOM clubs, you will receive the backing and binding in your last month! Only $35.00 for 7 months. Starts Dec 22nd, 2018.
Mail order is available for all block of the month clubs!
Please call or come in to register 613-372-1972